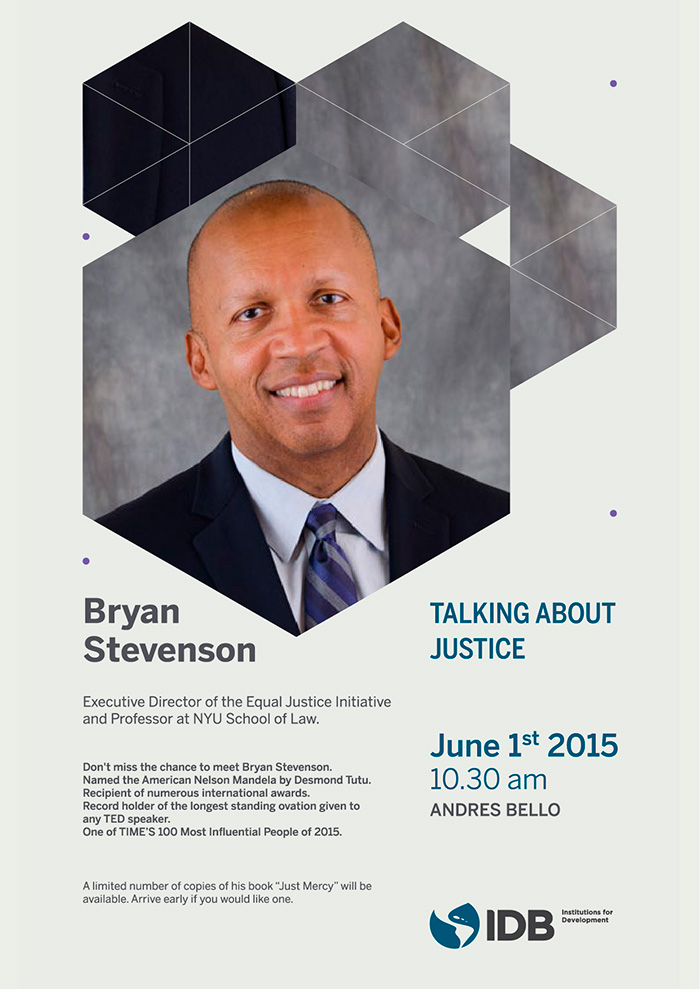 Talking about Justice
Bryan Stevenson. Executive Director of the Equal Justice Initiative and Professor at NYU School of Law.
Do not miss the chance to meet Bryan Stevenson. Named the American Nelson Mandela by Desmond Tutu. Recipient of numerous international awards. Record holder of the longest standing ovation given to any TED speaker. One of TIME's 100 Most Influential People of 2015.